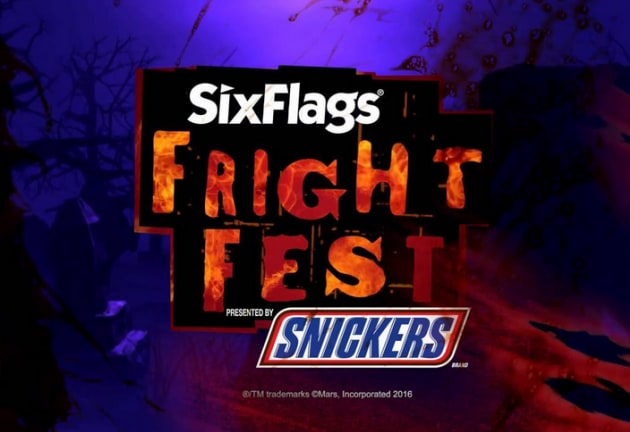 Something wicked has come to Six Flags Over Texas. This Halloween season, the park is once again overrun with blood-thirsty zombies, deranged clowns and possessed creatures of all kinds. If you love a good thrill, visit to experience Fright Fest this October!
Haunted Rides
The park's rides are scarier than ever. Haunted by doomed souls and spirits, the Boomtown Terror Mine Train, Conquistador Blood Mast, El Aserradero Saw Mill Massacre and other rides offer enhanced thrills.
Haunted Attractions
Blood-curdling excitement is in store at Six Flags' Haunted Attractions, which include some of the most frightening haunted house experiences in the metroplex area. From Piggy's Blood Shed to Cirkus Berzerkus, Cadaver Hall Morgue and more, frights lurk around every corner.
Scare Zones
Six Flags Fright Fest also includes several Scare Zones where ghouls have taken the street to claim their territory. Take a stroll through Boomtown Terror, Texas Scare-a-Tory, Freaktown Side Show, Bio-Mec Sector and the all-new Los Chupacabras, and prepare to be greeted by ghoulish creatures.
For more details about event attractions, dates, hours and ticket prices, visit the Six Flags Fright Fest website.