When you're a parent shopping for a car for your young driver, it can be difficult to find a vehicle that meets all of your standards - it needs to be safe, it needs to be relatively simple to drive and it needs to be able to last long enough for them to get a good handle on driving before they go out and buy their own car. Luckily, the Insurance Institute for Highway Safety has announced that pre-owned Honda models like the Honda CR-V and Honda Accord are great choices for teenage drivers.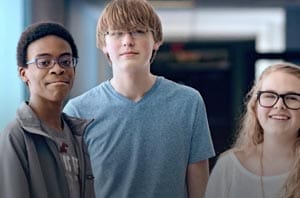 The IIHS evaluates each year's vehicle lineup on a variety of factors ranging from performance in crash tests to preventative safety features, and it doesn't seem a coincidence that the majority of the vehicles they've selected for driver safety released in or after 2012 was the year that Honda altered their structural frame to increase resistance to driver's side impacts, which had previously been prone to crumpling vehicle frames and causing catastrophic injuries to the driver.
After this Honda Advanced Compatibility update, Honda's vehicles became markedly more safe and began establishing themselves as safe and convenient vehicles. These vehicles span the gamut from cheap to expensive, although all are under $20,000 in keeping with the goal of a car for a teenage driver.
Accord Sedan [2013 and after] Under $20,000
Accord Sedan [2012] $Under 10,000
CR-V [2015 and after] $Under 20,000
CR-V [2012 - 2014] $Under 10,000
Accord Coupe [2013 and after] $Under 20,000
Oddysey [2014 and after] $Under 20,000
Oddysey [2011 to 2013] $Under 10,000
Element [2007 to 2011] $Under 10,000
These vehicles are known for their safety and ease of driving, as well as their affordable prices - but it's important to make sure that you try a few of them out before you make the decision, because even a safe car isn't necessarily the right car. The safer and more comfortable that your teenage driver feels, the less likely they are to get into an accident.
If you're looking for a great pre-owned Honda model for your teen, contact us at Honda of Fort Worth today for a quote on one of the above models and get your teenager into a car that instills them with independence, responsibility and drive.