Used Vehicles For Sale in Fort Worth
Welcome to Honda of Fort Worth, the authorized Honda dealership serving Fort Worth, Texas, and the greater metropolitan area. We are pleased to announce that we are not just a new car dealership but that we also have a variety of high-quality used models available. When you consider how easy it is for just about anyone to get financing, there is no reason why anyone should still be driving an older vehicle. And no matter how attached you may be to your current ride, you are certain to find something even better when you stroll through our aisles and explore our inventory. We are constantly making deals to refresh our selection and know that you will be satisfied with your purchase.
Benefits of Used Cars
When you buy into a used car, you are already negotiating up to 50 percent off the list price. And this means that you will have an easier time getting financing and finding low-cost insurance coverage. In addition to these great benefits, your vehicle will also retain its value much better. This is because the first year knocks up to 20 percent off a car's value. Simply driving off the lot can topple the value by 11 percent. And while these devaluations may seem altogether irrational, they express consumer distrust of quick resales.
Most consumers also consider mileage to be a huge factor. Yet, when it comes to wear and tear, very little of the wear is accumulated due to mileage. Wear accumulates when you use the wrong type of oil and filter, when you speed and put stress on axles and bearings, and also when you brake hard. Therefore, the value of a vehicle depends more on how well it was driven and maintained. So, because we only sell late-model vehicles that were maintained by factory-certified mechanics, there are negligible risks of your vehicle experiencing major problems down the line.
In fact, you can renew your warranty every time that you have service done by coming into our dealership. This extends the life and guarantees that your auto is made of all original equipment. All original equipment is sought after by car collectors and is valuable even in the daily driver used car market. So, when you think about it, buying a used car is what you truly desire. It is something that looks and runs like new but at a much lower ownership cost. A used car with some age is also easier to sell on the private market because more drivers will be able to find a loan or pay upfront for something around $10,000 or less.
Quality Used Vehicles for Sale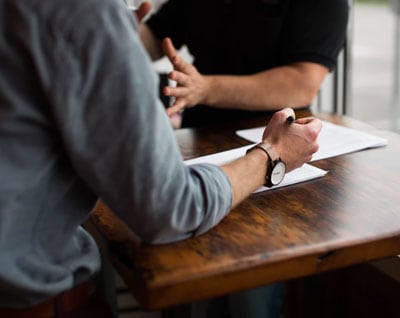 We establish the quality of a vehicle through a simple process. First, we look at the driver and the maintenance history of the vehicle. If there are no major lapses in maintenance and the car did not suffer any unusual problems, it safe to say that it was not driven hard and has no hidden defects. Secondly, we double-check this by having our expert technicians inspect the vehicle and document any wear items or repair needs. Once they obtain approval, the car is repaired and reconditioned with new factory parts to hold up as well as any new car.
If you are sick of driving a used vehicle that places a stigma and stress upon you, come on down to Honda of Fort Worth. We have hot deals that you won't find on the private market. Visit today if you're looking for used Honda cars for sale near Weatherford, Walsh Ranch, Aledo or another local city.