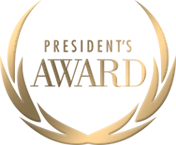 President's Award
2017, 2018, 2019, 2020, 2021
"The best or nothing" is a saying that we keep close to heart at Honda of Fort Worth.
Every day, we strive to provide the best possible experience to our customers, and our commitment to excellence has been recognized by Honda Motor Company.
We're privileged to announce that Honda of Fort Worth has earned the Honda President's Award for Sales for the fifth year in a row, and we'd like to thank our loyal customers for helping us achieve this honor!
What Is the Honda President's Award?
The President's Award is the most esteemed honor that a dealership can receive from Honda. Recognizing excellence in sales, service and customer satisfaction, the award is presented annually to top-performing dealerships who excel in all areas of operations.
How Are Honda President's Award Winners Selected?
Several aspects are taken into consideration to determine President's Award winners. Customer surveys provide key metrics that help Honda assess dealership performance. Along with profitability and sales effectiveness, Honda dealers must have high scores in Vehicle Condition Index and Customer Service Experience surveys to earn a President's Award. Dealerships must also achieve high marks in Service Retention and Brand Representation.
CARFAX Top-Rated Dealer
We understand that our success is built on each transaction with our valued customers.  We strive every day to make these interactions the best in the industry and are honored to be recognized by CARFAX as one of their top rated dealers.  Honda of Fort Worth remains dedicated to customer service excellence and we will never stop striving for the best each and every day.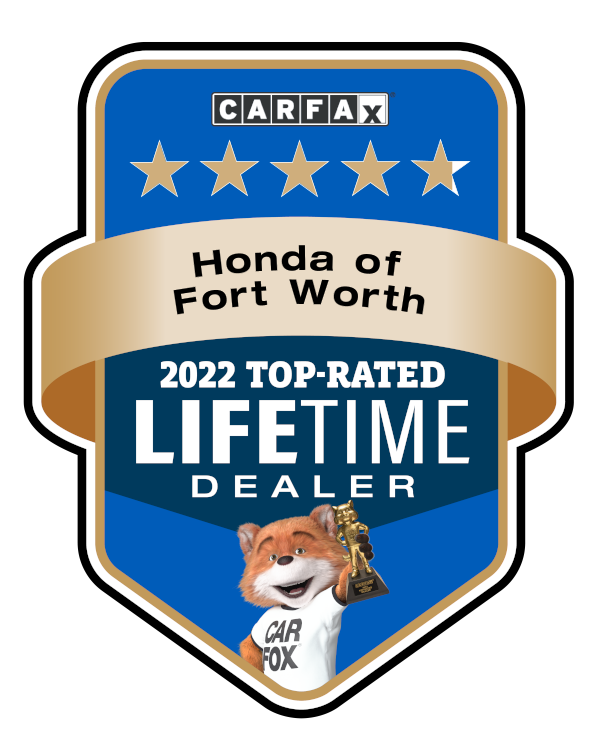 When you choose Honda of Fort Worth, you choose excellence. We work hard every day to earn our customers' business and loyalty, and we're proud to have our efforts recognized by Honda Motor Company. We've earned several awards from Honda, which you can learn more about below, and we have all of our customers to thank for helping us achieve these meaningful honors.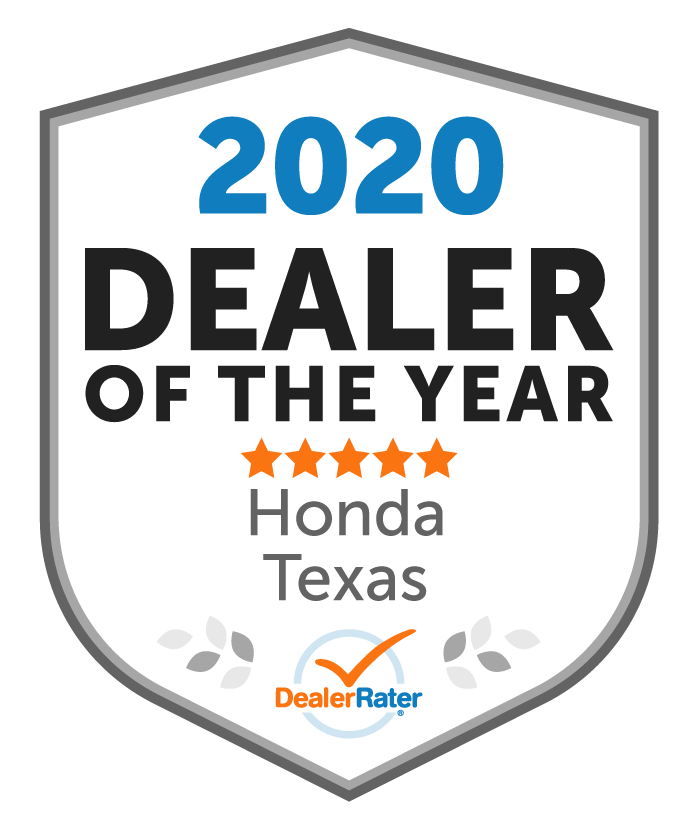 DealerRater Dealer of the Year Award
Honda of Fort Worth is a proud recipient of DealerRater's 2020 Dealer of the Year Award. This esteemed honor is based on customer reviews received from the previous year, and it recognizes dealerships with top customer satisfaction ratings. Out of a max 5.0 score, dealerships must have an average rating greater than 4.0. The award also takes into account the number of reviews received, benefitting dealers that regularly receive excellent reviews.
We're excited to earn this honor and have all of our customers to thank. We appreciate your positive feedback and will continue our commitment to deliver exceptional customer service!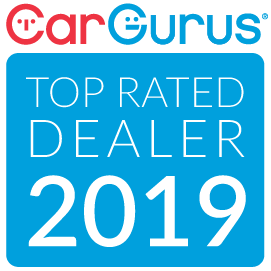 CarGurus Top Rated Dealer Award
We know how important reputation is and we work hard to maintain ours. We're committed to providing the best possible experience for our customers and are proud to be recognized for our efforts in this area. CarGurus has named Honda of Fort Worth a 2019 Top Rated Dealer, which is an honor entirely based on having a strong reputation. Dealerships must earn superior reviews from their customers and be among the top-rated dealers to receive the award. We'd like to thank all of our loyal customers for their continued business, and will remain dedicated to going above and beyond to meet your needs.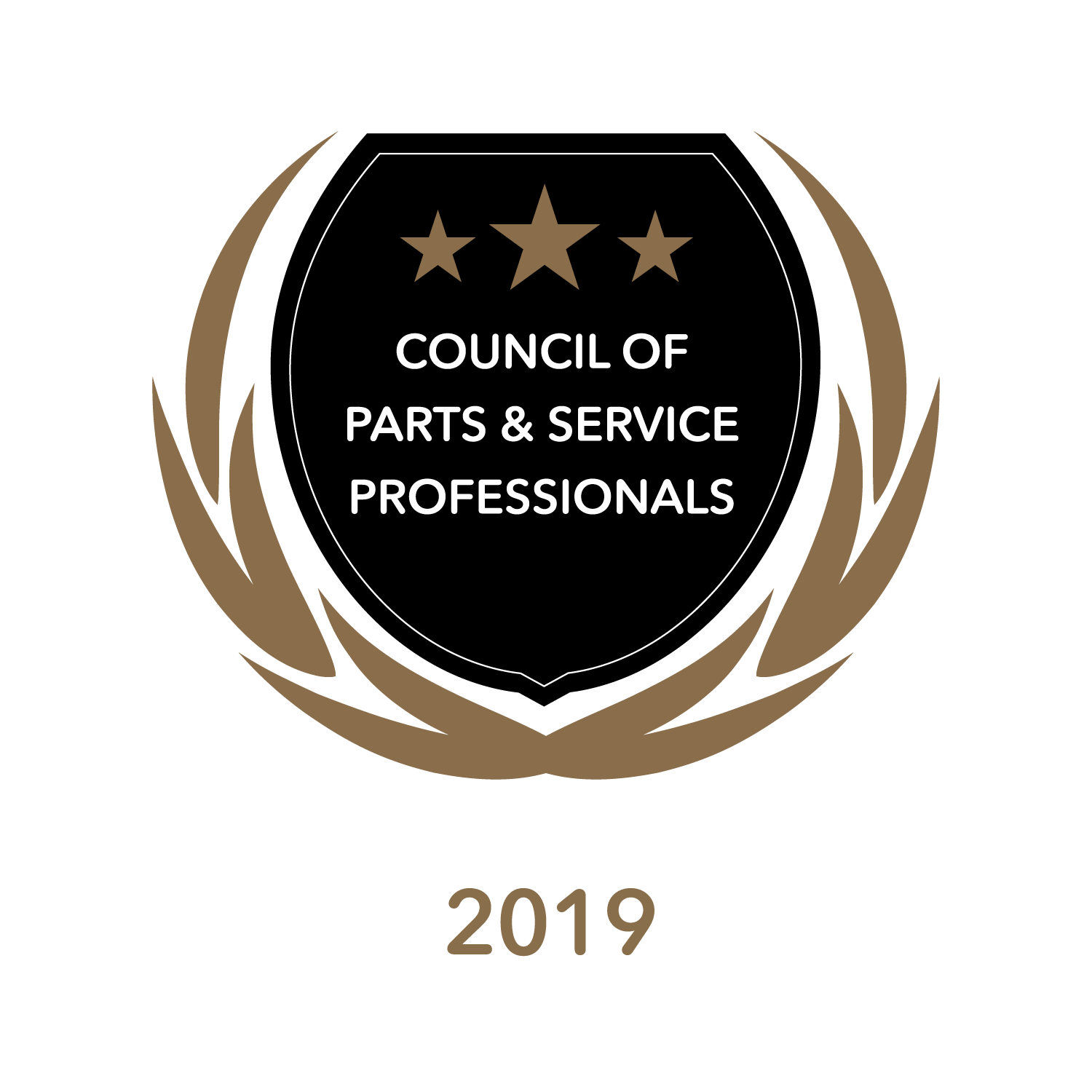 Council of Parts and Service Professionals Award
2017, 2018, 2019
Our Honda dealership is a proud recipient of the CPSP Award three years in a row thanks to our incredible staff and loyal patrons. This award is among the most prestigious honors that a dealership can earn from Honda, and we're proud to have excelled in all of the many areas needed to earn the honor. Some of the top factors needed to qualify include delivering excellence in manager and staff training, Customer Service Experience and customer retention.
Honda dealerships who earn the CPSP Award must also offerHonda ServiceConnect Online Scheduling and Honda Owner Workshops (HOWs), whichwe are happy to provide for your convenience. In addition, Honda dealers must be Express Service Certified, and we're proud to deliver in this area as well. We offer express auto service for basic maintenance work-another convenience that sets us apart from many dealerships.
Fixed Right the First Time Award
If you want to ensure that your car is in good hands, bring it to a Honda Fixed Right the First Time Award winner. Our dealership received this award based on surveys from our auto service customers, which must be exemplary in order to achieve this honor. Honda dealers need to be above a 95% satisfaction rate and we're proud to have met this goal.
Honda of Fort Worth's high customer satisfaction scores reflect our dedication to providing a superior customer experience and workmanship. When you visit our auto repair center in the Dallas area, you can expect top-notch work done by skilled OEM-trained technicians. They have state-of-the art equipment and parts at their disposal, so you can trust that your car's being treated right. The next time you're in need of a minor service or major repair, choose our award-winning service department.  
Honda Council of Sales Leadership
Honda of Fort Worth had five salespeople honored with Honda Council of Sales Leadership awards. This exclusive program not only recognizes and awards exceptional sales consultants, but also encourages employees to continue their professional development and continue to grow even stronger. We're proud to have team members who are among the best in the country at what they do and here to serve you. Congratulations to all of our winners! 
If you're looking for a top-rated Honda dealer in the Dallas-Fort Worth metroplex, near Weatherford, Parker County, Walsh Ranch choose Honda of Fort Worth. From new and used car sales to auto repair and parts, we aim to impress in every department. Visit soon for an award-winning experience!