Benefits of the Honda Vehicle Exchange Program:
Drive Home a New Vehicle
Above Market Value for Your Vehicle
Keep a Similar or Lower Payment
Lower Cost of Ownership
New Manufacturer's Warranty
For more information, please contact Honda of Fort Worth to speak with one of our exchange specialists.
Due to market conditions, there is a high demand for quality pre-owned vehicles. You may be eligible to upgrade to a brand-new vehicle with the exchange program for a similar or lower payment.
Where Can I Trade In My Car Near Fort Worth, Texas?
The entire process is fun, fast, and convenient. Drivers bring in their vehicles for a quote, choose the model that they would like from our expansive inventory and drive home the same day. What's not to love about the convenience of one-stop-shop car dealing?
If your current vehicle still has a balance remaining on the auto loan, you can usually roll that over into a new loan for the total balance and the new car that you love. And of course, you don't even have to buy a brand-new vehicle. You can trade your vehicle in for another used vehicle of equal or lesser value. If your vehicle is worth more than the auto that you are set on purchasing, then you can even drive off with money in your pocket.
When considering whether you want to drive a different vehicle, you should never worry about the financial aspect of it. Our dealership and our expert financing department make it easy to solve the technical details. Drivers can obtain instant approval on an auto loan, pay off their existing loan, and find anything from a luxury car to a sweet pickup truck on our lots. And because all our vehicles are reconditioned and thoroughly inspected before they go up for sale, you can bet that you will drive away in a reliable and well-maintained auto.
How Much Is My Car Worth?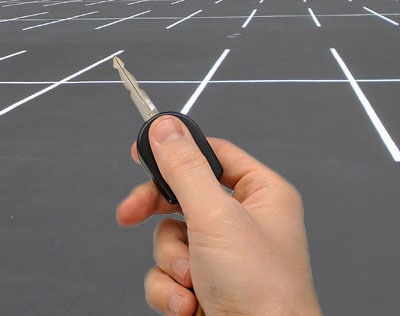 In order to provide our customers with the ultimate convenience in car shopping, we now offer an online estimate tool. The online estimate tool is easy for anyone to use. You simply enter basic information about your year, make, model, and mileage of the vehicle. And when it comes to the condition of the vehicle, the more accurate you are in inspecting the vehicle yourself for premature wear and damage, the firmer the offer. Of course, we are not able to stand behind an offer made online unless we inspect the vehicle and verify that you received a fair appraisal price.
What Can I Trade My Car in For?
Whether you want to drive away in our most expensive model or in an economical used vehicle, our trade-in offer is as good as cash. Our massive selection of new and used vehicles makes it easy to find something that you love. And because we are a lightning rod for car shoppers across the region, our inventory is turning over on a daily basis as new vehicles arrive and other hot deals disappear. So, if you are ready to make the switch, stop by Honda of Fort Worth and literally see what we have to offer. Our quality selection and deal dexterity make us a premier destination for all things automotive in Fort Worth, Texas.