Is your AC putting out warm air? Do you suspect a leak? Could the freon use a refill? These issues are a few of the many that can stand in the way of enjoying the cool, fresh air from your AC unit. Luckily, most problems that interfere with the AC are minor issues that an expert can quickly resolve. Don't swelter in the summer heat due to an AC that isn't performing at best when certified technicians can quickly diagnose the trouble and repair your system.
How Often Should I Service My Vehicle's AC?
Preventative maintenance keeps the technicians away and reduces the costs you'll bear to repair the AC. It is recommended that the AC is serviced at least once per year. Following this schedule reduces the risk of an AC failure that heats things up in your car! Certified technicians inspect every component of the AC system, looking for wear and tear and other signs of damage before the issues cause trouble.
Why Does My AC Smell Bad?

You certainly do not anticipate a bad odor coming out of the AC when you turn it on, but this is a common experience many people share. Bad odors are usually the result of mold growth within the structure of the AC. A dirty cabin filter can also cause unpleasant odors to emit from the unit. Deodorizers are available that can eliminate the mold and the odors so this is no longer a concern.
Why is My AC Leaking?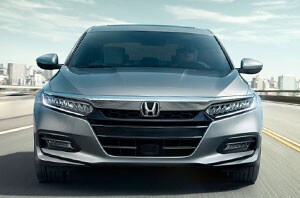 A leaking AC is a problem that you should not ignore. There is no way to stay cool when freon is leaking out as quickly as it is added. Of course, if water leaks from the AC, this is also a sign of trouble. There are a few reasons that the AC could leak, but it all boils down to moisture loosening the seals and gaskets which allows fluids to leak from their designated area. If the AC in the vehicle is old, this may also cause leakage.
Why is My AC Air Not Cool?
When you turn on the AC, does it put out cool air for a few seconds, but then the air turns warm? This is most definitely a frustrating experience, but one that an AC repair expert can easily tackle. There are several causes of warm AC air. Perhaps the AC is low of freon. This is a simple fix. Perhaps it is a leak that is causing the warm air, or perhaps even clogs within the expansion valves. Could it be a problem with the compressor? Schedule service today to find out and make the repair!