For years, folks have been coming to Honda of Fort Worth for brake repair and various other automotive services, including oil changes, tire rotations, alignments and much more. With our top-notch onsite service department and expert service technicians, our customers can depend on high-quality brake maintenance each and every time they visit our store.
Having your brakes inspected is a vital part in keeping your car running smoothly and efficiently. We recommend having it done every 10,000-12,000 miles. If it has been a while since you've had your brakes looked at, you should make an appointment right away.
How Do I Know If My Brakes Need Servicing?
There are many ways to tell if your brakes are bad. If you notice any of the following issues below, your Honda car, truck, van or SUV is probably in need of brake repair in Fort Worth.
Your vehicle pulls to one side when applying the brake pedal
Your steering wheel vibrates while coming to a stop
You hear a loud grinding or squealing noise while you brake
You notice brake dust accumulating on your wheels
Each of these scenarios above suggest that your vehicle is in need of brake maintenance.
Why Have Honda of Fort Worth Service Your Brakes?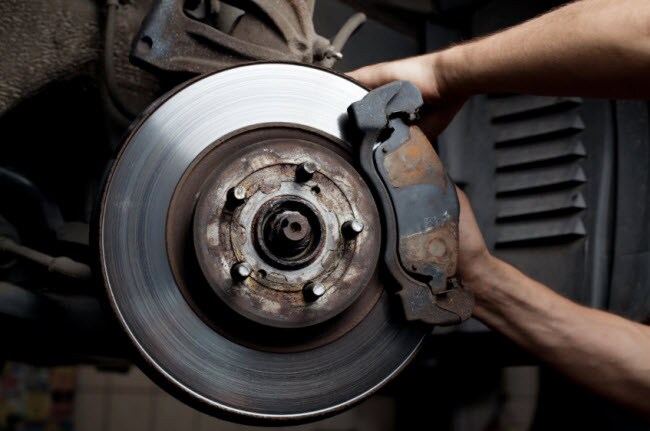 Brake pad replacements, brake fluid changes and rotor resurfacing are just a few of the many car services that we perform at Honda of Fort Worth. No matter the need, our team is ready to tackle all your vehicle needs with ease. Don't just pick any auto repair shop in the Dallas area, go with the pros at our state-of-the-art service center. We also offer brake service coupons to help you save money.
To learn even more about the car services we offer, please contact us today. We will be happy to answer all your inquiries.