Benefits of Windshield Wiper Replacement
All vehicles need routine maintenance to work correctly. One service that your vehicle requires is windshield wiper replacement. The windshield wipers may be a small part, but they play a crucial role in your safety and the health of your vehicle. Your car's wipers keep the windshield free of snow, ice, and rain. In turn, that enables maximum visibility. By allowing you to see clearly out of the front windshield, the wipers lower your risk of getting into an accident. Saving money is another good reason to replace the wiper blades when necessary. The windshield wipers are a relatively inexpensive component on your car to replace. By changing them before they wear out, you may very well avoid damage to the windshields. Broken wiper blades can scratch the surface of the glass on your windshield. The glass cracks can worsen over time, and they may eventually make the glass break altogether.
How Often Should I Replace My Windshield Wipers?
At a minimum, you should replace the wiper blades on your car once each year. However, you may need to replace the wiper blades twice annually or even more frequently, depending on the quality of the windshield wipers and environmental conditions. If you use lower-quality wipers on your vehicle, they will likely not last as long as higher-quality wiper blades. If you drive in a place that receives a high amount of annual rainfall or that tends to have harsher winters might mean that you need to use the car's wiper blades more frequently. If that is the case, you'll likely need to get the wipers changed twice a year.
Certified Automotive Technicians

When you schedule an appointment for windshield wiper replacement at our dealership, you can book an appointment confidently with the assurance that top automotive mechanics will be working on your car. Our certified automotive technicians are skilled professionals who routinely perform wiper blade replacements. Furthermore, they work on various vehicles, so you are welcome to schedule service with us even if you don't have a Honda.
Only Quality Automotive Parts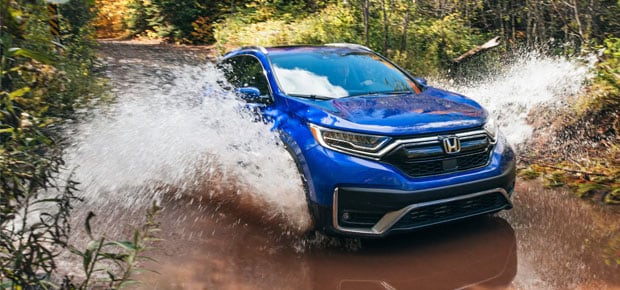 No matter what type of vehicle you drive, we want your car to last as long as possible when it leaves our dealership. Therefore, we are committed to using only the top-quality replacement parts available, made directly by the manufacturer. They are designed to be a carbon copy of the original parts for a precise fit.
To make an appointment for windshield wiper service on your car, contact our Honda dealership today.
Hours
Monday

9:00am - 9:00pm

Tuesday

9:00am - 9:00pm

Wednesday

9:00am - 9:00pm

Thursday

9:00am - 9:00pm

Friday

9:00am - 9:00pm

Saturday

9:00am - 9:00pm

Sunday

Closed