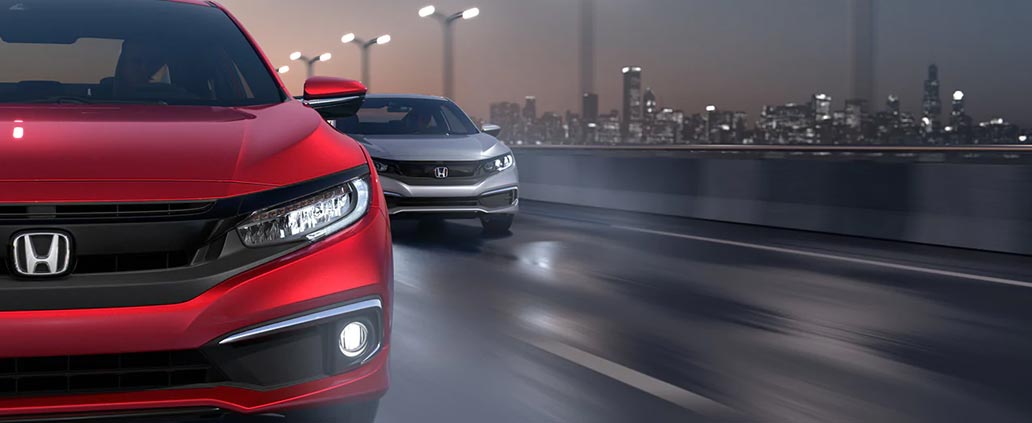 Known For Their Fuel Efficiency
Honda is a brand that is already world-renowned for its fuel efficiency. Fuel economy is an extremely part of a car's overall cost. When you save money on miles per gallon, you genuinely shave thousands of dollars off that car's cost over the years. A fuel efficient car can be one of the wisest purchases you've ever made. Honda features a variety of economical, luxury, and even SUVs with relatively great fuel economy that can help you save dollars over the years.
Most Fuel Efficient Honda Models
This list could be a lot longer, as most Honda models are extremely fuel-efficient compared to their many counterparts. Hybrid vehicles typically have higher an MPG than their gasoline-only engine counterparts, but even the best hybrid in the world is going to struggle to keep up with the MPG of the Honda Accord Hybrid. At an estimated 48 MPG combined*, it's an outrageously fuel-efficient vehicle, one of the best in the world right now. The Civic sedan is a close second to the Accord Hybrid. At an estimated 36 MPG combined*, the Civic is able to take you on endless adventures for a very small amount of money, and that's always good news.
The Honda Fit clocks in at an estimated 36 MPG combined* as well, and it's one of those cute vehicles that really lets you have some fun while you're driving. Finally, the Honda HR-V is an impressive estimated 29 MPG*, and it also nets you a more luxurious interior than most other cars out there. If driving around in style is your thing, the Accord, Civic, Fit, and HR-V are the vehicles for you to look at this year. As always, Honda has done a superb job using their technology and ingenuity to create engines that are out of this world fuel efficient.
Save Money With Fuel Efficient Honda Models
Don't underestimate how much money buying a fuel efficient Honda will save you over the years. Every little bit helps, but when you buy an extremely efficient vehicle like a Fit or Accord Hybrid, you stand to save thousands of dollars on gas over the years, and that's never a bad thing. Honda is a brand committed to fuel efficiency and will always be.
* Based on 2019 EPA mileage ratings. Use for comparison purposes only. Your mileage will vary depending on how you drive and maintain your vehicle.