1. Spring Break Wonders At The Modern
Children can tour the Modern Museum and participate in different sessions, which includes gallery projects that are led by guides. The sessions are hosted from March 11th to March 15th and focus on the works in the exhibits and admission is free.
2. Topgolf Spring Break Academy
Seasonal golf academies are available during Spring Break where children can enjoy three days of entertainment and learn how to play the sport. They'll learn rules, etiquette, and how to improve their game with the help of experts. The event is hosted from March 11th to March 13th and is $99 to attend.
3. Legoland DFW
Legoland DFW is an indoor entertainment center that includes Lego-themed rides, a 4D cinema, and a soft play area for kids to explore. It's the perfect place to practice playing with Legos and purchase new sets at the gift shop.
4. Six Flags Over Texas
The best way to spend Spring Break is at a theme park. Six Flags offers thrilling roller coasters and attractions where you can experience plenty of adrenaline. Shows and concerts are also hosted each month at the park.
5. Spring Break Adventure All About Dinos at Fort Worth Museum of Science & History
The Fort Worth Museum of Science and History is opening its doors from March 9th to March 16th for children to learn about dinosaurs with an exhibit that is on display. Kids can also dig for fossils and see dinos come to life at DinoLabs before participating in activities in the museum's Innovation Studios.
6. Spring Break Art Extravaganza at Kimbell Museum of Art
Ongoing art activities, storybook readings, and interactive family tours are available at the Kimbell Museum of Art during spring break, which is free for the public from March 12th to March 15th.
7. Spring Break at The Fort Worth Zoo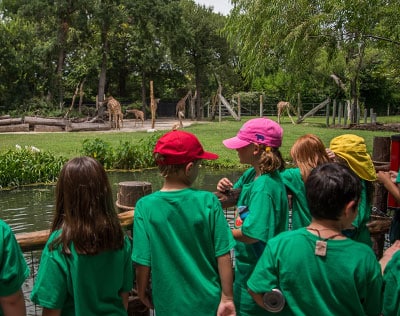 Spring Break Camp is hosted at the Fort Worth Zoo where children can play games, participate in hikes, and see daily animal visitors in a classroom setting from March 11th to March 15th. The cost is $85 per day.
8. Pawnee Bill's Wild West Show
At this event, you'll get to see high-energy wild west antics of all kinds, from trick riding and roping to cowboy singalongs. Cowtown Coliseum is hosting the shows, which take place at 2:30 p.m. and 4:30 p.m. from Mar. 9-17.
9. Spring Break in the Fort Worth Stockyards
The Fort Worth Stockyards invite visitors over for spring break fun. Go listen to live music, participate in exciting activities, view old west gunfight shows, and see cattle drives from March 9th to March 16th.
10. Cowtown Goes Green
Cowtown Goes Green is the largest St. Patrick's Day event in the area. This free, all-ages festivity includes a parade, Old West Gunfight Show, live music, face painting and more. There are also select events such as the Stockyards Championship Rodeo, which require admission. Don't want to miss the action? Mark your calendars for March 16th.
Looking for a new or new-to-you car to get you around this spring break? View inventory at Honda of Fort Worth to find the perfect vehicle for adventure.