Benefits of Replacing a Cabin Air Filter
The cabin air filter is out of sight, which causes it to be out of mind for many drivers. Unfortunately, many issues can develop in your car if you fail to replace the part each year. With a new air filter installed, you can enjoy breathing in cleaner air that doesn't have a lot of dirt or dust present.
The filter is responsible for trapping odor, smog, smoke, and even mold spores as the car operates. It protects the interior of your vehicle from becoming unsanitary or dirty over time. You'll find yourself dusting the surfaces less often. It can even prevent pollution from entering the car to protect your health.
In the spring season, you don't have to suffer from allergies as severely because the cabin air filter will trap allergens that attempt to enter the car.
How Often Should I Replace My Cabin Air Filter?
Most cabin air filters need to be replaced every 15,000 to 30,000. There are a lot of factors that influence how often it should be changed out. The environment where you drive affects how quickly the cabin air filter gets clogged. Heavy smoke, smog, and dirt can shorten the lifespan of the part. If you live in a rural or downtown area, you will likely need to replace it every 5,000 miles.
There are additional signs you need a new filter to be aware of as you care for the vehicle. Musky smells and odors often form in the cabin when the filter is clogged, which will cause you to smell all the dirt that has accumulated. The cabin air intake ducting can even start to make whistling sounds.
Certified Automotive Technicians

We take pride in the quality of our team, which consists of certified automotive technicians. Our team of professionals is qualified to replace the cabin air filter on all makes and models for your convenience.
Only Quality Automotive Parts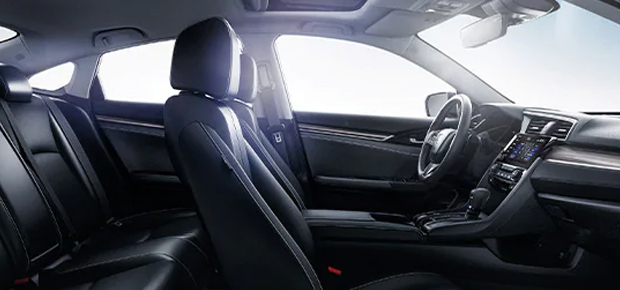 Although many auto shops resort to using low-quality aftermarket parts as they work on different types of vehicles, dealerships only use OEM or original equipment manufacturer parts. The parts can improve the operation of the car and fit better than aftermarket parts.
Contact us today to schedule an appointment to have a new cabin air filter installed to keep it smelling fresh and clean inside your sedan, SUV, or truck. Our team is happy to help and will treat your car with a high level of care.
Hours
Monday

9:00am - 9:00pm

Tuesday

9:00am - 9:00pm

Wednesday

9:00am - 9:00pm

Thursday

9:00am - 9:00pm

Friday

9:00am - 9:00pm

Saturday

9:00am - 9:00pm

Sunday

Closed