Transmission repair can be quite complex, but our factory-trained auto techs has the expertise to handle any trouble that affects the performance of your vehicle. We'll also reduce the need for transmission repair when you schedule preventative maintenance service. Don't allow the frustrations of transmission trouble bring you down. Schedule preventive maintenance service to keep transmission issues at bay and make the appointment again should transmission issues interfere with the day.
When Should I Change My Transmission Fluid?
Regular transmission fluid changes prevent fluid deterioration and transmission breakdown. The recommended fluid change schedule varies for manual and automatic transmissions and depends upon your driving habits. Most manufacturers recommend transmission fluid changes once every three-years or 36,000 miles.
What are the Signs I Need Transmission Repair?

Many noticeable signs can indicate trouble with your vehicle's transmission: A lack of engagement, failure to change gears, unusual noises, and fluid leaks are some of the most common signs that there is an issue with the transmission. At the first sign of transmission trouble, schedule service and avoid further damage and vehicle performance issues.
Why Should I Change My Transmission Fluid?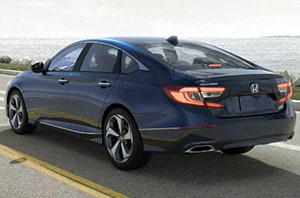 Transmission parts are constantly moving, especially when there are big changes in terrain. The fluid in the transmission keeps all of the parts well-lubricated and the gears shifting properly. Without transmission fluid, this simply cannot happen. When you change the transmission fluid regularly, you have the peace of mind that your transmission is always working properly.
How Do I Know if My Transmission Fluid is Bad?
Old transmission fluid is a dark brown or black in color. It looks and smells burnt. It is usually fairly simple to determine when transmission fluid is bad but we do offer state-of-the-art diagnostics to help decipher trouble.
Can I Drive My Car With a Transmission Leak?
Every drop of fluid that leaks from the transmission affects the performance of the vehicle if it operates at all. Eventually, the wear and tear will devastate the transmission and a repair or replacement will become necessary. It is best not to drive a vehicle that has a transmission leak but instead schedule repair service.
How Much Does Transmission Repair Cost?
There are a few factors that impact the cost of transmission repair. The exact problem causing transmission trouble is one of the biggest cost factors. The bigger the problem, the more expensive the repair. A minor leak may cost a couple hundred dollars to repair while it will cost a couple thousand to rebuild or replace the transmission. Request estimates to learn exact costs of service and to compare prices. Take advantage of special service offers to further reduce the price.